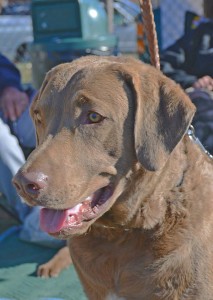 Mason is the Rogers family's Chesapeake Bay Retriever.  His real name is, "Pond Hollow's Working Class Hero" but that's a bit of a mouthful when trying to get him to come or sit.  The name comes from several different sources.  First, "Pond Hollow" is the kennel name of the breeder, which is owned and operated by Bill's friend, Dyane Baldwin.  The name "Working Class Hero" is from one of Bill's favorite musical artists, John Lennon and one of his favorite songs.  It also describes the nature of the Chesapeake Bay Retriever as a true working dog, smart, athletic, loyal and courageous to a fault.
Mason is a Dock Dog, that means we compete in dock diving contests.  In 2016 Mason earned his AKC Master Dock Diving Title and was invited to compete in the North American Diving Dogs (NADD) National Finals in Orland, Florida.
Mason also competes, and has titles, in other canine sports such as Nose Work and Obedience Rally.  We recently joined the Treasure Valley Hunting Retrievers Club (TVHRC) and will soon begin training to compete in Hunting Trials.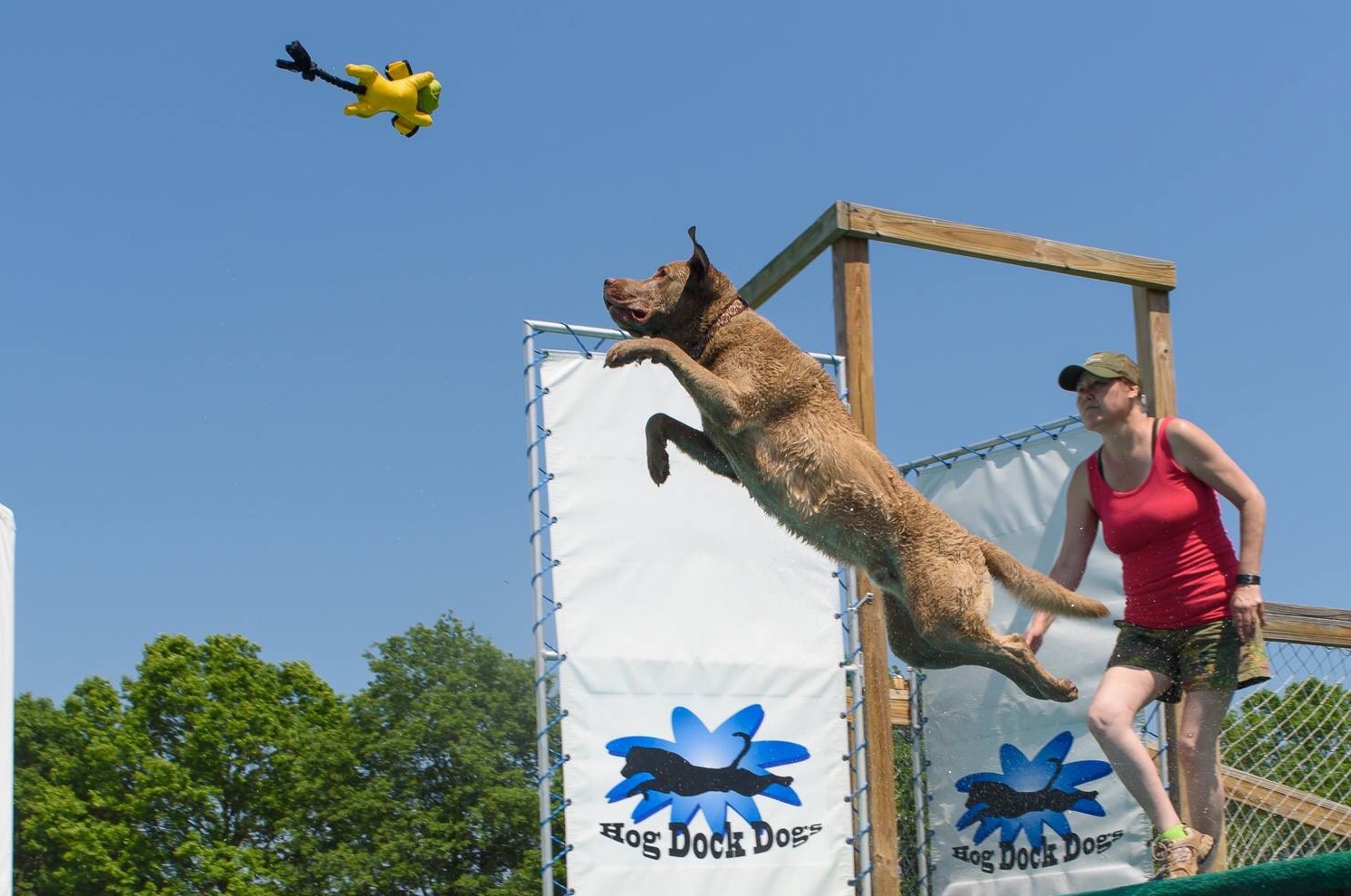 Photo Credit: Wayne Ramsey